Ben Edmonds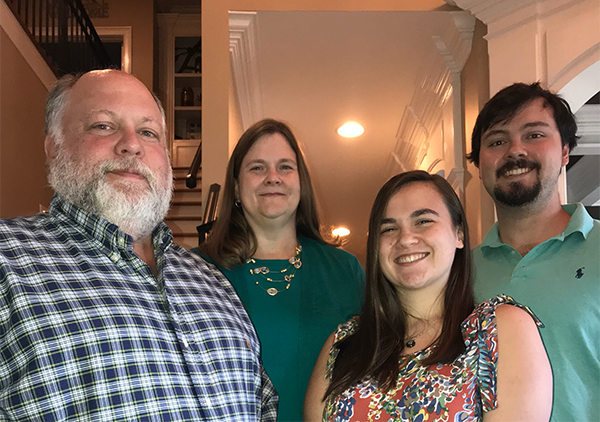 Ben Edmonds is a Smyrna native and grew up in the Smyrna Church of Christ. He attended Middle Tennessee Christian School in Murfreesboro from grade school through high school. He graduated from Lipscomb University with a Bachelor's Degree in Engineering Science in 1992 and from Tennessee Tech with a Degree in Mechanical Engineering in 1994. He received his MBA from Eastern Illinois University in 2001. He is a Senior Manufacturing Engineer at the Tenneco Corporation.
Michelle graduated from Lipscomb University in 1992. She received her Pharm D from the University of Tennessee College of Pharmacy in 1995. She is currently the Pharmacy Manager at Wal-Mart in Smyrna. Ben and Michelle have been happily married since 1995, having met while attending Lipscomb University.
They have a son, Will, who graduated in 2019 from Lipscomb University with a Bachelor's Degree in Mechanical Engineering. Will is a Quality Assurance Engineer at Hankook Tire in Clarksville, TN. Their daughter, Sara, graduated in 2020 from Lipscomb University with a Bachelor's degree in Molecular Biology and a Master's Degree in Biomolecular Science. She plans to pursue a Ph.D. in Immunology.
Ben and Michelle now live in Murfreesboro and are happy to be a part of the Nolen Hills family.